World class dancer and choreographer, Mamela Nyamza, to perform at the 2018 Plett ARTS Festival 25 June – 9 July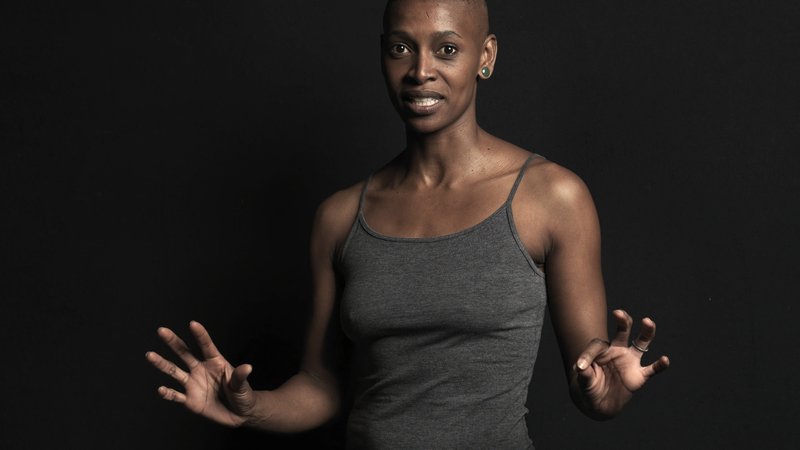 World class dancer and choreographer,
Mamela Nyamza, to perform at the
2018 Plett ARTS Festival 25 June – 9 July
Plettenberg Bay celebrates the arts with two weeks dedicated to live performances, workshops, fashion and much more from 25 June – 9 July, 2018 during the 5th annual Plett ARTS Festival. As always, Plett presents a one-of-a-kind backdrop to an arts extravaganza not to be missed. Enjoy exciting international performances, including a memorable opening festival evening with world class dancer and choreographer, Mamela Nyamza, as she performs her new 'De-Apart-Hate Dance' performance at 7pm in the Piesang Valley Hall. Tickets are R100 per person and tickets also include entry to Mamela's Dance Workshop on the 24th of June also at the Piesang Valley Hall.
In De-Apart-Hate, Nyamza, with Aphiwe Livi, confronts prejudice in a multi-layered piece that reflects the complexities of current issues in society and the world. She says it is not overtly about apartheid or about race, but more about power structures.
Dressed in church attire Nyamza and Livi lead the audience through the celebration and struggle that is marriage. As they try to find a balance on a rainbow bench that seesaws between them, they shift, shuffle and re-adjust yet never quite seem to find comfort. Silence hangs heavy over their shoulders. Religion guides them and tricks them and deceives them into momentary happiness and momentary truth, only to disappear again. Nyamza battles and fights the systems, the faculties, the theatre and life. One cannot call this story beautiful or sad. One can only observe the honesty which Nyamza and Livi portray their roles.
"My work is about unsteadiness and anxiety. It's about shifting, shuffling, re-adjusting discomforts as well as personal and collective battles against intolerant systems. My work embodies not only defiance but dismantling and detonating all those institutional myths and fallacies that keep people apart," says Nyamza.
From the tender age of eight, Gugulethu-born dancer and choreographer Mamela Nyamza, has been living and breathing dance. Ridiculed and mocked for aspiring to be a professional ballet dancer, only steeled her determination to make it to the top, and today, those long nights of training and dedication has more than paid off. 
After studying at the Tshwane University of Technology, where she obtained a national diploma in ballet in 2004, Nyamza studied in New York at the Alvin Ailey School of Dance. With an illustrious career under her tutu, she is celebrated in her field and her accolades include:
• 2009 – Selected to be the SA representative to compete in Los Angeles as one of eight countries in Superstars of Dance.
• 2011 – Awarded the Standard Bank Young Artist Award.
• 2012 – Awarded the Standard Bank Ovation Award at the NAF
• 2018 - National Arts Festival (NAF) Featured Artist 
2018 is an especially magical year for this incredible artist as, she has been announced as the National Arts Festival (NAF) Featured Artist for 2018. This is the first time the honour has been bestowed on a choreographer and what a worthy recipient.
"Nyamza encapsulates what Nina Simone once articulated - that an artist's duty, as far as she is concerned, is to reflect the times; might they be painters, sculptors, poets, musicians," said David April, of the NAF artistic committee and the 2018 dance programme's curator. "Nyamza's work remains politically charged and also challenges societal norms on, among other things, religion and gender-related matters. It is quite fitting that audiences far and wide will be given the opportunity to witness her work."
Plett is buzzing with excitement as Mamela Nyamza will be performing at the Plett ARTS Festival. With a list of impressive accolades, she is sure to thrill visitors to this year's festival. Look out for her dance workshop on the 24th of June at the Piesang Valley Hall.