The Golden Palm, a new and inviting restaurant opens in Plett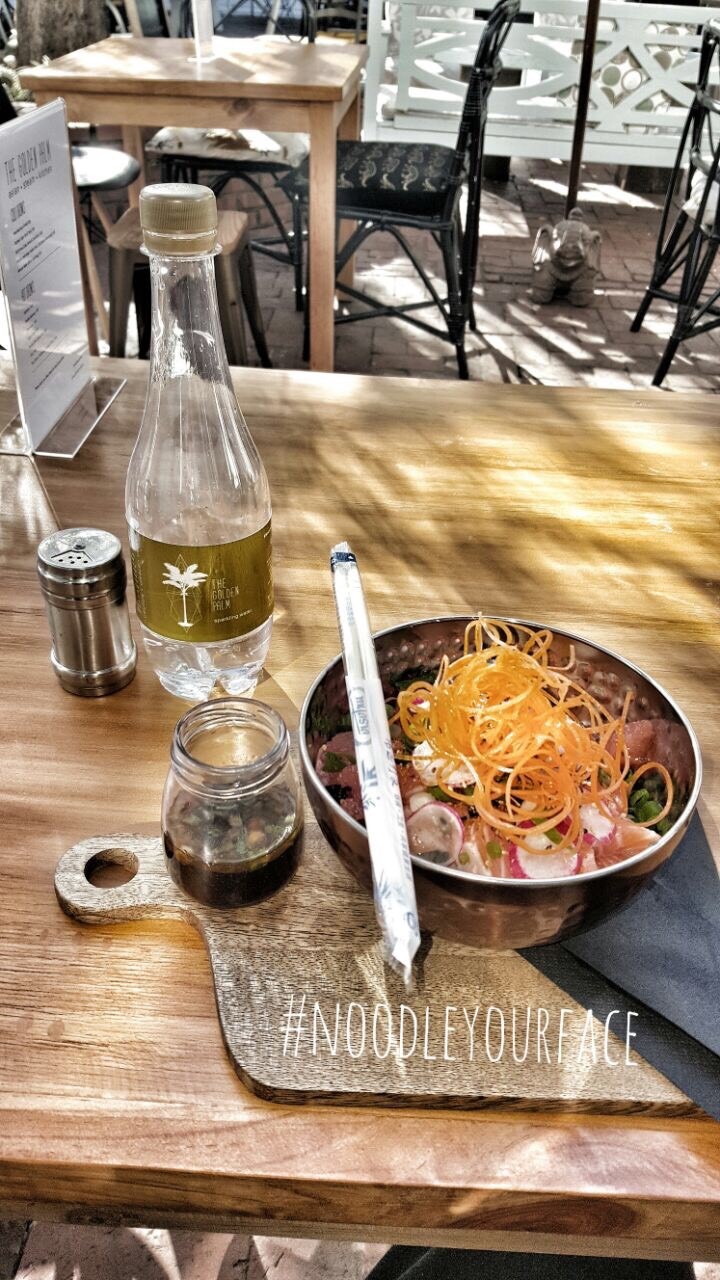 Is it Asian? Is it African? Asiacan? Actually, it's The Golden Palm, Plett resident Chris Bosman's newest restaurant offering. Fragrant aromas confirm the presence of authentic Asian cuisine while the décor is a curious, eclectic mix of African influence and Asian knickknacks. A bright new addition in the courtyard at The Lookout Centre on Main Street, Plett.
Here you will find an explosion for the senses. When you read the menu, adorned with simple, compact and wonderfully tasty meal choices and after you've tasted the dishes, you're pretty much hooked.
Using fresh and seasonal ingredients, food lovers are in for a pleasant surprise. Asian cuisine is not new for Plett, but as of late The Golden Palm is the only restaurant dedicated to this spicy and aromatic style of cooking. "I have a real passion for Asian cuisine and I love the wide variety of flavours and tastes this style of cooking offers. From creamy and spicy Thai curry to the clean and fresh flavours of a poke bowl. Frankly it was an easy choice for me," says Bosman.
With a passion for simple food done well, visitors and locals have been excited about the new restaurant. "At The Golden Palm we have a bit of a trans-continental grasp of Asian flavours. One of our house specialities is dim sum, beautiful pockets of flavour hailing from China, with three different fillings that give a good variety of taste and texture." 
The introduction of a new, trendy restaurant with a signature taste in Plett is exactly what tourism in the area needs. Tourism in Plett has been on the increase, and part of that is due to new products providing increased positive experiences. Plett Tourism very excited about The Golden Palm and Bosman's offering of a world-class culinary experience in the area.