Plettenberg Bay Tourism is excited to announce that several members of our local tourism and wine industries have received recognition by being granted awards and accolades by both local and international organisations.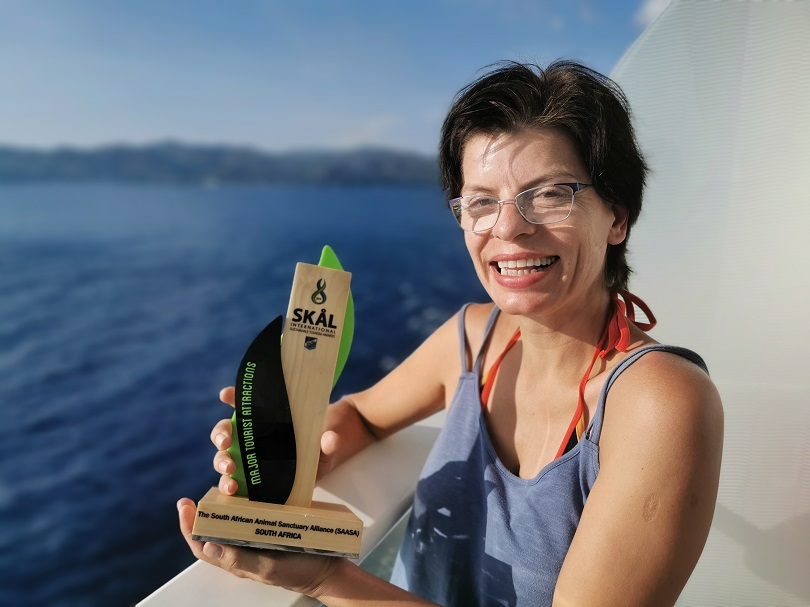 PLETTENBERG BAY BUSINESSES WIN BIG FOR 2019
Plettenberg Bay Tourism is excited to announce that several members of our local tourism and wine industries have received recognition by being granted awards and accolades by both local and international organisations. 
 "We are so proud and honoured that our local businesses have received recognition by the granting of these prestigious awards. The awards can be viewed not only as significant achievements in attaining certain professional benchmarks but also as adding a huge boost to the marketing of Plettenberg Bay and encouraging tourism inflows into our town. Not only do visitors to Plettenberg Bay have high expectations in terms of the quality of their experience when visiting our town but, additionally, the Plett Tourism community imposes high standards on themselves to offer a world class product and exceptional service and these awards are the culmination of these motivating factors . These awards showcase Plett as a world class destination," says Patty Butterworth – Plett Tourism media spokesperson
 Lilizela Awards (link to: https://www.southafrica.net/gl/en/trade/lilizela)
 The winners of the Western Cape 2019 Lilizela Tourism Awards were announced at an awards ceremony on 13 September 2019, and Plettenberg Bay did not disappoint. The Lilizela Awards recognise tourism industry businesses for setting the benchmark in service excellence, contributing to the industry, investing in skills provision, leading by example and ensuring that each guest is given a world-class experience. This is a South African competition with different categories from within the tourism sector.
 'Lilizela' is a Zulu word meaning to ululate as a demonstration of celebration and praise when someone has done exceptionally well. The Lilizela Tourism Awards recognise those who make an outstanding and positive impact on tourism in South Africa. Individuals who are passionate and proud about their world-class product or service. Visitors are invited to vote for their best experience, conference, exhibition or special event.
 Plettenberg Bay products which received awards for an outstanding contribution to their respective categories, include;
The Final Lilizela Awards will take place in Gauteng on 9 October.
 International Wine & Spirits Competition (link: https://www.iwsc.net/)
 For half a century, the International Wine & Spirit Competition (IWSC) has been sampling, recognising and rewarding the best wines and spirits available worldwide. The organisation is recognised as the official competition to set the international benchmark for quality.
 The Plett Winelands and Plett Tourism are excited to announce that Newstead Lund Family Vineyards (link: https://www.newsteadwines.com/) entered their Newstead Brut Chardonnay 2015 sparkling wine and received a wondrous 95 points – a gold medal at this year's competition. This is a stupendous recognition, as the wines are subjected to the palates of no less than 400 expert judges. 1000+ wines are entered from 90 different countries, and judging takes place over seven months.
 The final awards will be presented in London on 28 November.
 Skål Sustainable Tourism Award (link: https://www.skal.org/en)
 On 15 September, a prestigious award was presented to the South African Animal Sanctuary Alliance (SAASA) (link: https://www.saasa.org.za/), owners of Monkeyland, Birds of Eden and Jukani in The Crags, Plettenberg Bay who were acknowledged as the winner of the 2019 Sustainable Tourism Award in the category Major Tourist Attraction. Lara Mostert was in Miami to collect the award on behalf of SAASA.
 The Skål International organization recognizes best practices around the globe at their annual conference. The awards are open to any company from the public and private sector, NGOs, government agencies and educational institutions worldwide may submit an entry in one of these categories:
Community and government projects
Countryside and biodiversity
Educational programmes and media
Major tourist attractions
Marine and coastal
Rural accommodation
Tour operators/travel agents
Tourist transport
Urban accommodation
Skål International is a professional organisation of tourism leaders around the world, promoting global networking and friendship since 1934. It is the only international association uniting all branches of the travel and tourism industry.