GET LUCKY SUMMER NYE USHERS IN 2018 WITH SA'S TOP ACTS GOODLUCK, MANGO GROOVE & MATTHEW MOLE FOR UNFORGETTABLE NEW YEAR'S EVE CELEBRATION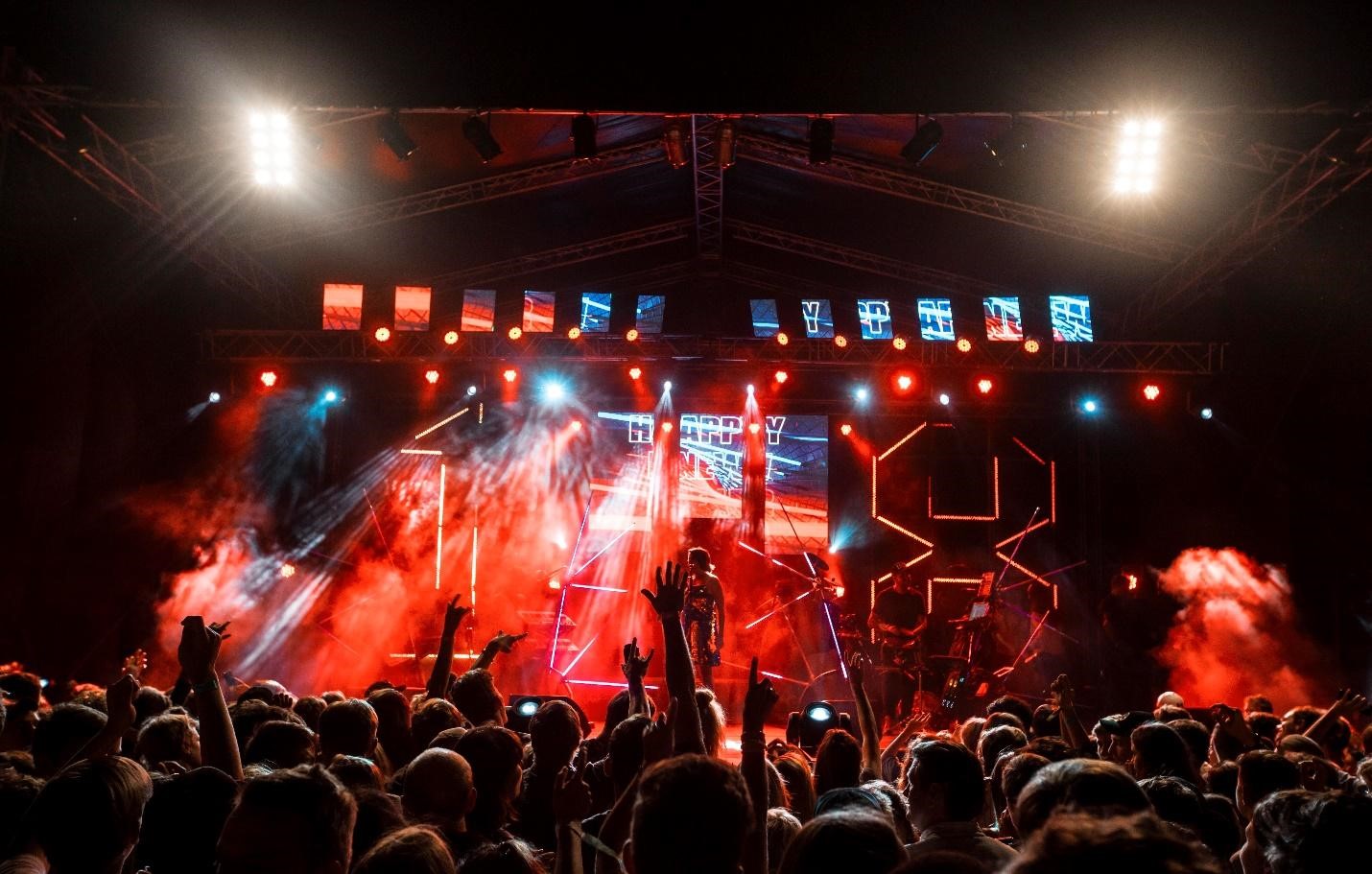 IMMEDIATE MEDIA RELEASE
8 JANUARY 2018
GET LUCKY SUMMER NYE USHERS IN 2018 WITH SA'S TOP ACTS GOODLUCK, MANGO GROOVE & MATTHEW MOLE FOR UNFORGETTABLE NEW YEAR'S EVE CELEBRATION
The Garden Route's favourite music series, Get Lucky Summer, hosted its first New Year's Eve edition in Plettenberg Bay this past weekend with concert-goers in the thousands, ushering in 2018 in style!
The trendy holiday destination saw a sell-out crowd take over the Robberg Rugby Club field for a musical celebration with some of the country's top acts. Friends and family said goodbye to 2017 at the bay's biggest NYE concert in the last 10 years. The best in electronic, afro-pop, folk and pop music - this New Year's Eve concert has set the bar for 'end of year' celebrations to come.
Opening up the party was Plett local, and DJ legend DJ BUTTERS who warmed up the crowd with his blend of tropical and deep house, before the live bands took to the stage.
Lyrical muso Matthew Mole had the audience singing along to his popular array of hits, and proved his effortless skill at wowing his fans. His multi-instrumental approach set the bench mark for an evening that went from strength to strength.
The country's iconic afropop band Mango Groove, performed their number one hits from over the years to echoing cheers from the crowd, proving their force as one of the country's most revered bands. The band's lead singer, Claire Johnston said, 'What a glorious way to see in this bright and shiny new year! It was so lovely to perform in Plett again after so many years and to have people of all ages sing our songs with us and celebrate being South African. 2018 feels good already!'
Ringing in the New Year and energising the party crowd to a fever pitch, was South Africa's very own, top electronic trio GoodLuck. With their unique set lighting and on-stage electricity they had the crowd on their feet into the first few hours of 2018. Performing hit after hit, Jules, Ben and Matt ensured 2018 kicked off with a bang! 'Tonight was the culmination of an incredible amount of hard work from our team and this concert is a dream come true for us all, everyone brought their A-game tonight! said Ben Peters.
As Midnight came and went under an explosion of special effects and a gigantic '18' that lit up the stage, the New Year had one more surprise for the 3000 strong crowd… at exactly 12:15 the heavens opened up and a light rain began falling in the water scarce town. 'You'd had to have been there to believe it, thousands of people dancing in the rain singing our last song as our set came to an end,'  said Jules Harding. 'I still have goose bumps just thinking about it!" Clothes were discarded, caution thrown to the wind and Plett's inaugural Get Lucky Summer NYE event wound down as the rain fell on an audience who are probably still wondering, How did we get so lucky...
An unforgettable night, under the Garden Route stars and the best lineup the town has seen for decades!
Get Lucky Summer has grown to be GoodLuck and Plettenberg Bay's biggest summer residency. The Get Lucky Summer Series will be back in 2018 after a string of sold-out concerts last season. More information about this season's events and lineup to be announced in the coming months. Stay tuned!
Media Contact:
For interviews, images and more release info please contact Darryn Lee
+27 82 831 7256
Image: Get Lucky Summer New Year's Eve. Photo credit: Marlon Du Plooy